It's not easy finding European Masters of the Universe action figures that are MOSC (mint on sealed card) and especially not ones that are in this great of a condition! Here's an absolutely stunning Evil-Lyn on a European 8-back card that I added to my collection somewhere in 2009.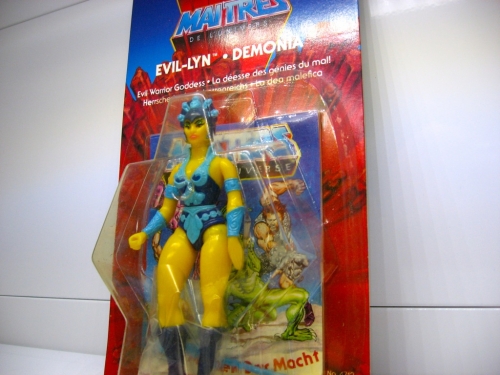 Evil-Lyn is one of the most memorable characters from the Masters of the Universe cartoon, brilliantly animated by Filmation. The back of the card has a copyright notice of 1983, although I'm not really sure that Masters of the Universe toys were available in Europe back then. The cartoon itself was not broadcast in mainland Europe until 1985 by Sky Channel.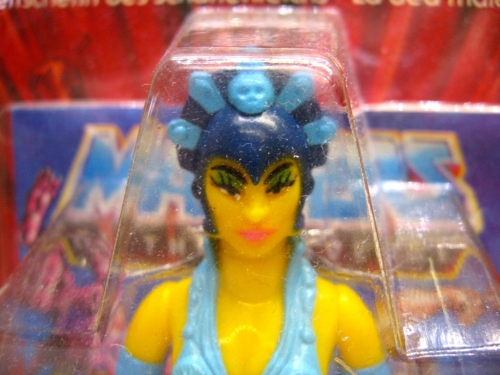 Still, Evil-Lyn was a great character and featured prominently in the Filmation cartoon and I was pretty stoked to have found such a nice looking European MOSC sample!