Hi! I collect Transformers released by MB in Europe in 1985! My collection is nearing completion and I am anxiously looking for the following items: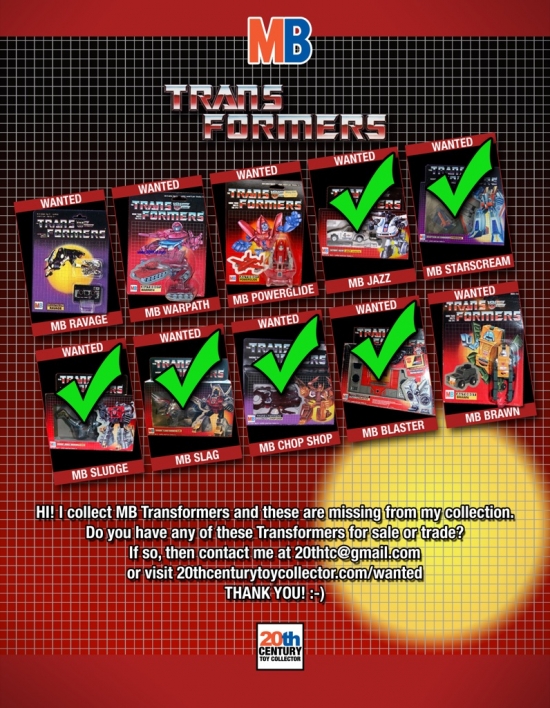 These are the last 10 MB items which are missing from my collection. Well, it's less than 10 now. The ones with a green checkmark on the box I have located! If you have any of the ones that I'm still looking for and want to trade or sell just drop me a line and we'll work out a deal. Carded items should be sealed or otherwise neatly opened. Empty MB boxes are OK too as long as they are in reasonable shape. You can get money or we can do a trade, whatever you want. Thanks for looking!
A big thank you goes out to Maz, Himawari, Ferdy, JB Martin and 80skid.com for their permission to use their photographs of the packaged MB Transformers items pictured above!!