"What Madness is This?"
This website is my private little shrine to my childhood. I was born in 1975 in the Netherlands and spent most of my childhood years in a funky little decennium called the 1980's. I have very fond memories of watching Saturday and Sunday morning cartoons on Sky Channel's Fun Factory and lusting over the multitudes of cool toys these cartoon were based on.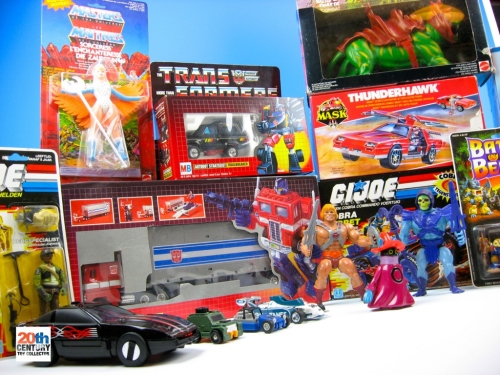 80's toys rule!
"By the Power of Grayskull"
I grew up on a healthy diet of Transformers, Masters of the Universe, M.A.S.K., G.I. Joe and many many more cool products of the 1980's. I'm an incurable nostalgiac and I have a nerdy obsessive compulsive streak, so it was pretty inevitable that I would end up collecting all these wonderful vintage toys from my youth. They're tangible objects that prove that it was not just a dream. They're a physical link to my childhood and I love it! I primarily collect Transformers and G.I. Joe, but I also have an ever growing collection of Masters of the Universe, Blackstar, Battle Beasts, M.A.S.K., Bravestarr and loads of other stuff!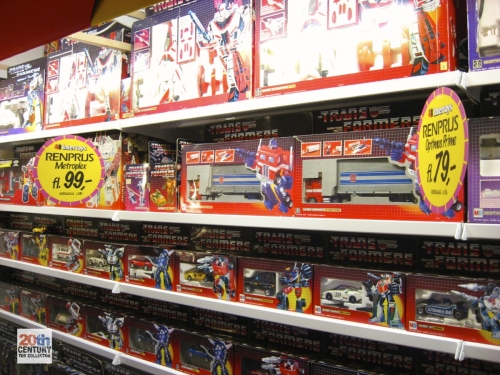 Some of my Transformers
I also absolutely love the amazing design of 1980's toy packaging and that is why I primarily try collect toys inside their original packaging. Because I grew up in the Netherlands I try to collect the European (or Dutch) packaging variants of said toys and that's not always easy, because those are usually a lot harder to find than toys in American packaging, even if you live in Europe!
"Europe: United in Diversity"
I also love taking apart as much information as I can find about how and when these toys were available in the Netherlands and the rest of Europe. Where were these toys manufactured, which companies were involved in the distribution process of the toys and how they were made available to retailers. Information on these subject matters online is pretty scare as it is and if there was anything to be found it was usually written from an American point of view. There was virtually no information online on these things from a European perspective and I hope that by writing about the things that I do, that in some small way I am contributing in preventing this information from getting lost forever.
"My Collection Room"
I keep my collection in a dedicated, fortified room somewhere deep, deep underground where it is safely stored and hidden from prying eyes. Well, no…. not really. But I do have a special room set up exclusively to house my ever growing collection of cool 20th century toys! It's well shielded from those nasty and harmful sun rays (who needs 'em!) and acts as an escape time portal back to somewhere in the latter half of the 1980's. Whenever modern 21st century life drains my batteries it's nice to be able to jump back in time every once in a while, to a period when days were simpler!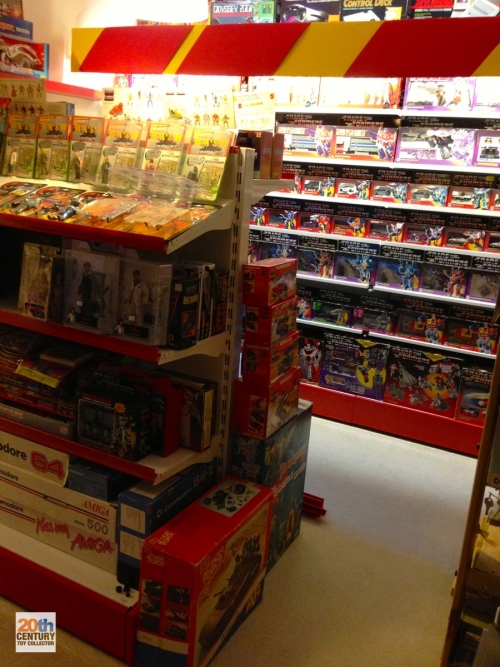 My collection room
I hope you enjoy your stay here on my website and may it bring you loads of nostalgic entertainment! If you need to contact me you can do so by sending me an email at 20thtc@gmail.com or by dropping a line in the comment section below.