Hi! Just a quick update today. As I promised in my previous post I've updated my Collection Spotlight widget. That's the widget that you see at the top right of every page on my blog. It shows a random item from my collection every time you load a page. Previously, if you clicked on the photo thumbnail you would be taken to a larger version of the photo. That was kinda boring. From now on you will be taken to the corresponding database entry from my toy collection.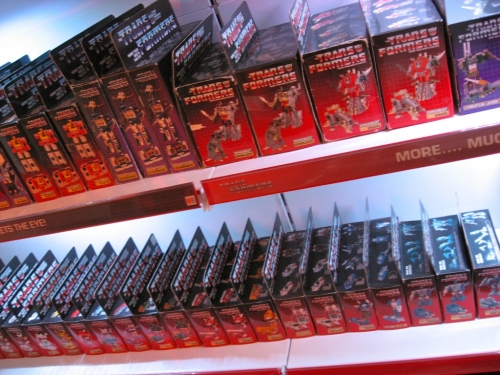 Toys, toys, toys!!!
You still get to see a larger version of the photo, but you will also see additional information about the item which is very interesting if you're as obsessive and anal about this type of stuff as I am. ;-) There are currently 65 items in the database, which is just part of my collection. I will continue to add new items as I go along and when I do they will automatically qualify to appear as a random item in the Spotlight widget. The items will be added in no particular order.
As soon as my database is fully populated I will create a page that will allow you direct access to all items. And below I've also included a couple of direct links to some of the items. Enjoy!