Diaclone toys were the actual predecessors to the Transformers. Made by Japanese toy company Takara, the Diaclone toys were also exported outside of Japan in the first half of the 1980's. In Europe a French company from Strasbourg, called Ceji Joustra, released the Diaclone toys in some countries, most notably in Germany, France and the Netherlands. The most interesting aspect of the Joustra Diaclone releases is that they went through the effort of creating new artwork and a back story to the Diaclone toys, instead of simply copying the Japanese packaging artwork. Joustra had special artwork created for the packaging of all their Diaclone releases and also had a mini-comic created that was included with all the boxed, series 1 Joustra Diaclones. All this artwork was created by artist twins Paul and Gaetan Brizzi.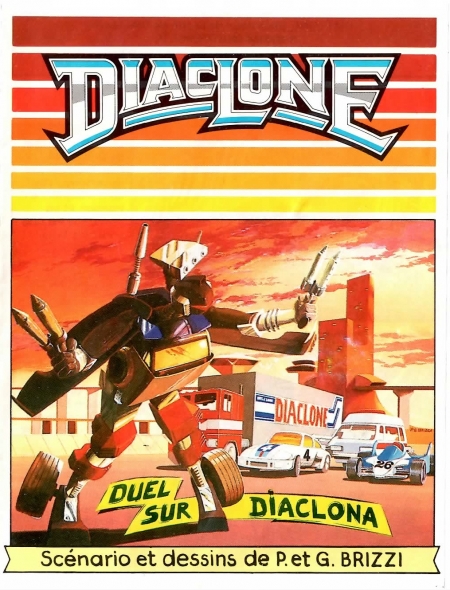 I have most carded and boxed Joustra Diaclone items in my collection, but nearly all of them have their mini-comic missing, except for one. My Joustra Diaclone Robocolt has the original mini-comic still included, which I have scanned and posted here for you to enjoy! Judging by the text inside the comic this is the 8th and final part of the mini-comic series. It is not exactly clear to me which comic was included with which toy (if there was a pattern there at all), but this mini-comic happens to feature the robot it was included with, being Robocolt.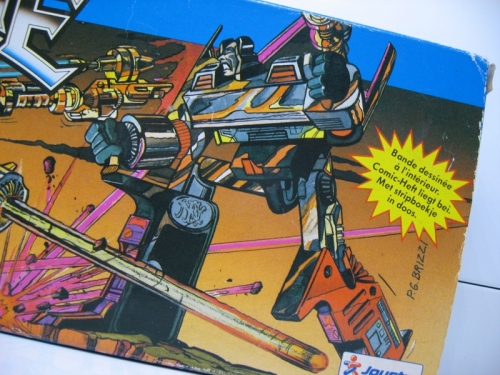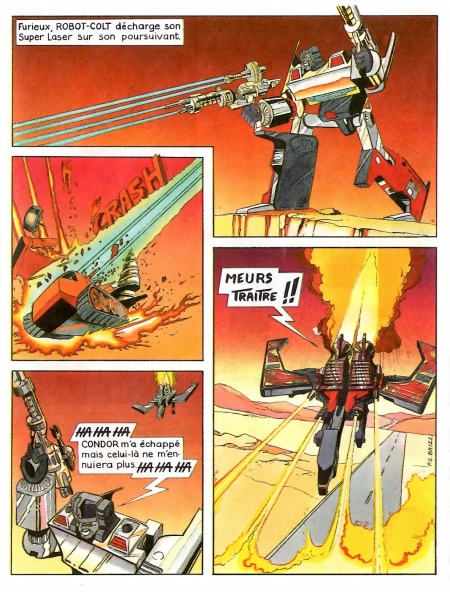 Wow! Very cool artwork, right? Another noteworthy fact is that this comic is in French, but I have seen scans of the same comic in German. Given that the languages on the Joustra Diaclone packaging were French, German and Dutch, I suspect that all 8 mini-comics must have been released in all 3 languages. I've never seen a Dutch Joustra Diaclone mini-comic, but would love to have one! As far as I know, there has never been an English Joustra Diaclone translation. I might try and post an English translation of the current comic one of these days, but for now please enjoy the great artwork of the Brizzi brothers and check out some more Joustra Diaclone here. More Joustra Diaclone pages and photographs from my personal collection are coming soon to this site! Check all the pages of the mini-comic included with my Joustra Diaclone Robocolt below!