Soundwave is one of the most recognizable and most popular characters from the G1 (Generation 1) Transformers line. Looking like a portable cassette player in his alternate mode, Soundwave had the cool bonus of cassette robots that could fit inside his chest and was released together with the Buzzsaw cassette. Several other memorable cassette characters were released seperately like Laserbeak, Ravage, Rumble and Frenzy.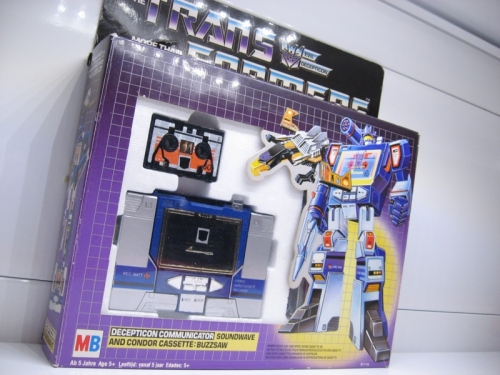 Soundwave featured heavily in the Sunbow cartoon and had a really cool voice that sounded very robotic (voiced by Frank Welker, who also did Megatron, processed by a vocoder). Come to think of it, most of the voice processing in the original G1 cartoon sounds very cool.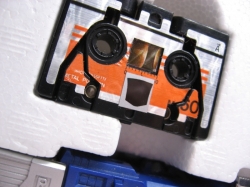 I have one Soundwave in my collection, which comes in MB (Milton Bradley) packaging. Both Soundwave and Buzzsaw are in pretty good clean condition, with stickers unapplied. Accessories, booklet and unused stickersheet are still inside a sealed baggy. I'm only missing a paper insert that goes on top of the styro, but I'm sure I'll pick that up somewhere some time in the future. Check out these photographs I made of Soundwave from my personal collection.